Quirky. Strange. Odd. Out of the ordinary. Whatever you call them, don't miss these 5 roadside attractions in Kokomo!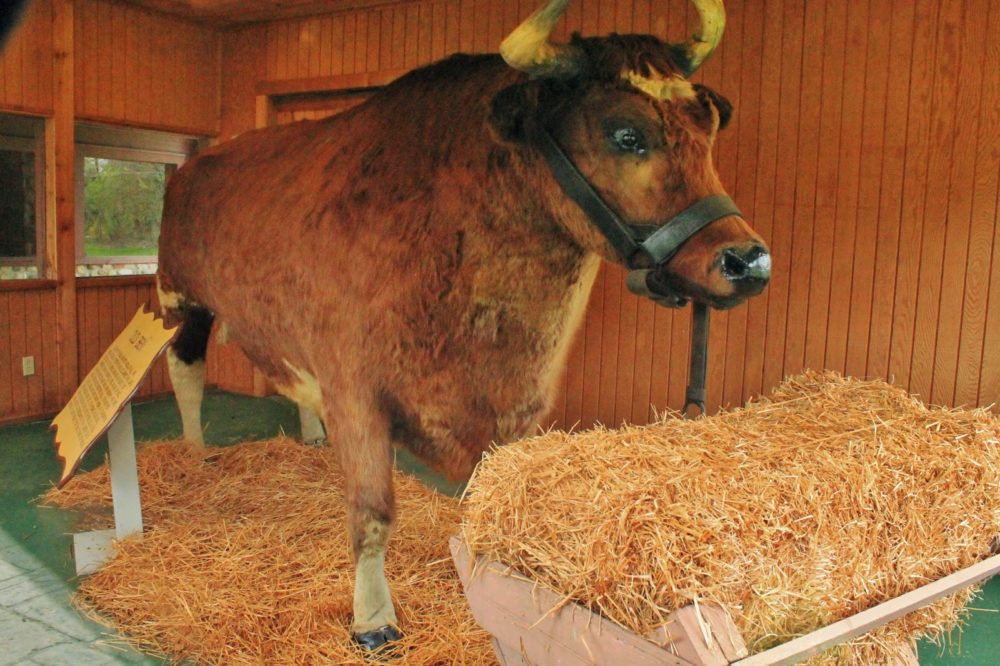 Old Ben – The World's Largest Steer
A true must-see! Old Ben, The World's Largest Steer, weighed over 4,000 pounds at his death in 1910. He stood 6.5 feet tall and 16.25 feet long from nose to the tip of his tail. Many circus owners and sideshow representatives tried to buy him, but his owners turned down all offers, preferring to show him themselves in a private tent at fairs all over Indiana and even at the State Fair. Ripley even featured him in his "Believe It Or Not" in 1968. A taxidermist was hired to stuff Old Ben, now housed in a pavilion in Highland Park, for all to see.
Giant Sycamore Stump
This old Sycamore tree originally stood in the west end of Howard County about two miles north of New London. At approximately 1,500 years old, the giant tree stood 100 feet tall before storms broke it down to a 12-foot hollow stump. The giant trunk is 57 feet in circumference and is on display in Highland Park next to Old Ben.

KokoMantis
At 17-feet tall, 22-feet long, and 6-feet wide, you can't miss this giant bug sculpture located at the corner of Sycamore and Washington Streets in downtown Kokomo. Built by Scott Little, KokoMantis is made out of recycled parts. Its torso and wings are made out of the aluminum fuel pontoons from a WWII bomber and arms and legs are made out of traffic light poles.
Willie the Whale
Willie the Whale has been a Hoosier landmark ever since 1964 when he was installed at the Indianapolis Zoo. In Kokomo since 2019 and re-painted, he can now be found along the Wildcat Creek Walk of Excellence in Foster Park. You can even step inside his large, toothless jaw to get a photo.
Haynes Art & Photo Car
Maybe not as strange, but definitely in the Top 5 is the 1894 replica Haynes Art & Photo Car found in downtown Kokomo's Artist Alley. Built in 2010 by Duane Johnson and Vernon Graves, this sculpture is an art replica of "America's First Car" invented by former Kokomo resident Elwood Haynes. Hop in the car and snap a pic!
Find more things to do at VisitKokomo.org.