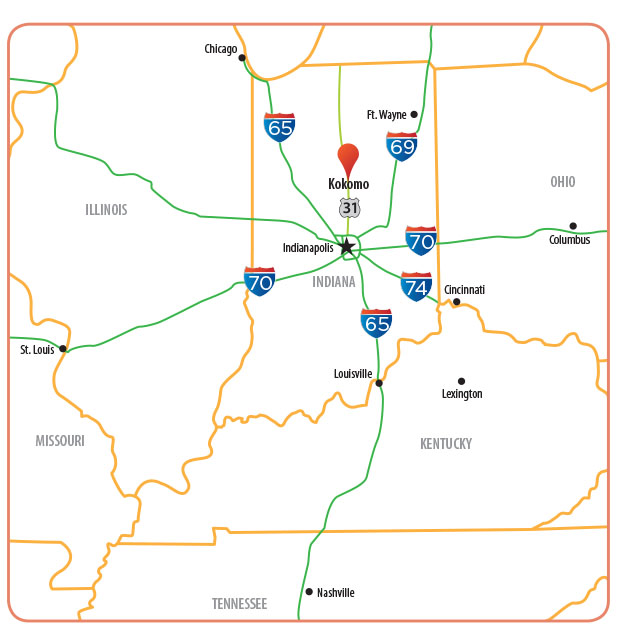 No matter how you travel, Kokomo is conveniently located in north central Indiana, 50 miles north of Indianapolis off U.S. 31.
By car – Take Indiana 931 exit off U.S. 31
By air – Short drives from Indianapolis, Fort Wayne and South Bend international airports. Kokomo Municipal Airport is on the northside of Kokomo and is open for corporate and private air travel.
By bus – Greyhound bus stops in Kokomo at the Marathon gas station at the corner Indiana 931 and Gano Street. Other stops on the route include Indianapolis and South Bend.
Transportation options
From public transportation to car rentals to ride share programs, you will find it easy to get around Kokomo. The following resources are available.
Kokomo Cab
Open daily from 4 a.m. to 1 a.m. Wheelchair transportation available. Call 765-868-3333.
Rite-Away Taxi
Call 765-271-8066.
Enterprise Rent-A-Car
Located at 1609 E. Hoffer St., Kokomo. Find them online here or call 765-457-4980.
Hertz
Located at 1195 E. Markland Ave., Kokomo. Find them online here or call 765-457-8750.
Uber in Kokomo
Uber is available in Kokomo. Use the Uber app or go online here.