Day One
Take a tour of America's oldest art glass company, Kokomo Opalescent Glass. Experience art glass that is hand-ladled and rolled from a 2,500-degree furnace and watch artists make hand-blown glass creations in the Hot Glass Studio. Public factory tours are offered Monday-Friday at 10 a.m.
Grab lunch at Martino's Italian Villa and taste why it's in the National Pizza Hall of Fame and then indulge your sweet tooth with handmade chocolates and gourmet cakes at J. Edwards Gourmet or Blondie's Cookies, a Kokomo original!
Immerse yourself in the life of Elwood Haynes, inventor of the early automobile, stainless steel, and the regulated thermostat, at the Elwood Haynes Museum located in his former home.
Day Two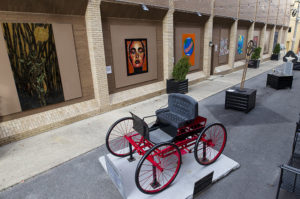 Spend the morning exploring Kokomo's amazing trails, stopping in downtown to grab a refreshing lunch at Main Street Cafe. Stay downtown for the afternoon and enjoy unique restaurants, diverse shops, and walking/biking trails. Make sure to visit Kokomo Artworks Gallery, located next to Artist Alley, and nerd out at Kokomo Toys & Collectibles and Comics Cubed on "Geek Street."
In the evening, enjoy a fine dining experience at Marble the Steakhouse in Kokomo's historic train depot or catch a Kokomo Jackrabbits baseball game at Kokomo Municipal Stadium.
Day Three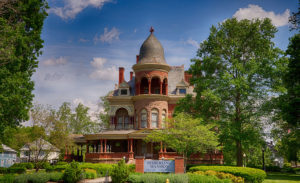 Visit Indiana University Kokomo Art Gallery for fine art exhibitions by local, regional and national artists, as well as IU students.
Get a bite to eat at Prodigy Bar & Grill Kokomo between stops at Greentown Glass Museum and Grissom Air Museum's 15-acre air park featuring two dozen military aircraft and indoor aviation exhibits.
You'll also want to see the beauty of the stunning Seiberling Mansion, built in 1891 by industrialist Monroe Seiberling. Stop in at Popcorn Café to find over 50 flavors of popcorn, retro candy and vintage sodas.
Enjoy signature BBQ at Half Moon Restaurant & Brewery or an authentic Italian meal at PASTArrific Italian Restaurant. Then finish your day with a craft beer at Tin Man Brewing Co. or cocktails at The Coterie.